Measuring Tools Dealers and Suppliers In Dubai, UAE
Well known Measuring Tools Suppliers in Dubai
Damam Hardware is a top-notch Measuring Instrument Supplier in Dubai, UAE. We strive for customer satisfaction by offering top quality products and our customers' needs come first. Our aim is to become the most trusted Measuring Tools and Equipment Suppliers in Dubai, UAE. Clients come to us because they know that we always offer quality products and stellar service.
When you're trying to organize a big project, it's important to get everyone on the same page. But even if you do that, some people might not be sure they know what they're supposed to do. And it's easy for them to start asking questions that could derail everything. For example, how far apart should we space all these products? Or what kind of tape should we use on the floor?
If it's not obvious, you need a measuring tool. Measuring tools are versatile—there are lots of different types, and they each have their own strengths. Some are more portable than others; some are easier to read or less prone to error than others; some are more accurate or harder to break than others; some are capable of providing much more information than just distances and angles. But no matter which one you choose, there's no reason a measuring tool can't be your secret weapon for getting everyone ready for your big project!
Want to save money on bulk purchases? Give us a call now.
Advantages of Measuring tools
Let's face it: even if you're a craftsman who hand-builds wooden furniture, odds are you have used a tape measure at some time. Measuring tools make it possible for us to take measurements of any object and have them be accurate. These tools make the job of measuring easy and accurate, which is why they are so popular with craftsmen. No matter what you need to measure, you will find that there is an appropriate measuring tool available for your particular project.
Below are some important advantages of measuring tools that every craftsman should know about
1. Accuracy
There's nothing more important than accuracy when it comes to taking measurements! Nothing can ruin a piece of art faster than poor measuring techniques. With the right measuring tool, however, our measurements are always precise and highly accurate. Being the most reliable Measuring Tools Suppliers in Dubai, we make sure our tools give you 100% accuracy.
2. Versatility
Measuring tools come in many different sizes and shapes depending on how we will be using them. There are tape measures that are thin and long, so they can be used to measure long distances, while others are flat and wide, so they can be used to measure larger objects like floors or walls. There are also more specialized types of measuring devices that can help us determine the angle between two objects or even the volume of an object with ease.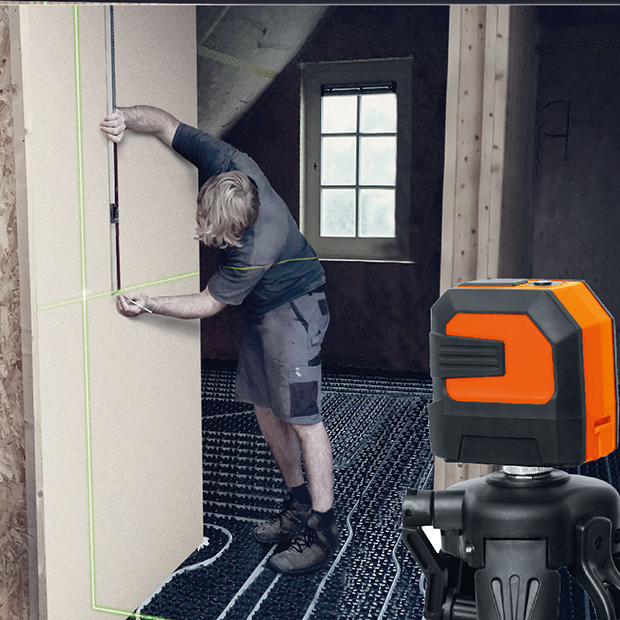 Specification of measuring tools
Measuring tools include tapes and rulers, among other things. They're used to measure the length, width, height and depth of objects. There are various types of measuring tools depending on the accuracy you'd like to achieve.
The most basic type is the ruler, which is always used in conjunction with a straight metal edge. A straight metal edge helps ensure that your measurements are as accurate as possible. You can also use a carpenter's level as a straight edge if you need something sturdier than a ruler.
Another common type is the framing square, which can be used to measure right angles and make sure any mitered corners are 90 degrees. Framing squares usually have both inches and centimeters marked on them so that you can use them for international projects as well.
If you're looking for a tool with more accuracy than a ruler but not quite as much precision as a coordinate measuring machine (CMM), then you'll want to use an electronic measuring device. Electronic measuring devices work by sending out ultrasonic waves or infrared light pulses, which bounce back when they hit an object. By recording how long it took for the signal to return and how many times it was reflected back, the device can determine the distance between itself and whatever it's measuring.
You will get all types of Measuring Tools in UAE from us! Give us a call today and place your order.
Get a personalized quote for bulk ordering today!
Why Choose Damam Hardware as your Measuring Tools Suppliers in Dubai?
If you are looking for the best Measuring Tools and Equipment Suppliers in Dubai, then Damam Hardware is the right place to contact. Damam Hardware is a company based in UAE and we have a long history. We have been serving our customers with the best service quality and a variety of products that suits their requirements. Get your Measuring Tools in Dubai from us!
When it comes to tools, people always prefer branded quality items without compromising on their budget. Damam Hardware provides a wide range of high-quality measuring tools, such as Electronic Measuring Tools, Digital Measuring tools, Industrial Measuring tools, Pressure Measuring tools, , Level Measuring Tools and many more. All our products are best suited for different types of industries.
Damam Hardware also provides an online platform for its customers to purchase our products at nominal rates from anywhere in the world. You can place your order either by visiting our website or by calling us and getting your product delivered to your doorstep within 3-4 days (during business hours).
Location
Damam Hardware is a prominent measuring tools supplier, dealer, and distributor in Dubai, Sharjah, Abu Dhabi, Ajman, and all over the UAE.
Would you like to save money on bulk purchases? Give us a call.
In addition to our measuring tools, we offer products to help make your job easier.